moby 2.0 slouchy hobo bag
Introducing the Moby 2.0 Slouchy Hobo Bag! All the gorgeous features of the grommet version without the hassle of installing grommets! This generously sized hobo bag is perfect for the SPRING! It would make a fabulous bag to take to the beach or the farmers market! It can be made from various fabric mediums such as quilting cotton, leather, vinyl and cork fabric. The pattern features a split lining that has a compartment on both sides with a zippered pocket in the center and soft pretty pleats. Add the optional crossbody strap and it makes the perfect day bag out on the town!
I hope you enjoy my pattern!
This pattern is for the Advanced Beginner. You'll need to know how to install zippers and fold pleats. Don't let this discourage you ... I have a Facebook group (JOIN HERE) that I'm active in and have very helpful members.
***NOTE*** This is for a digital product ONLY.
$7.77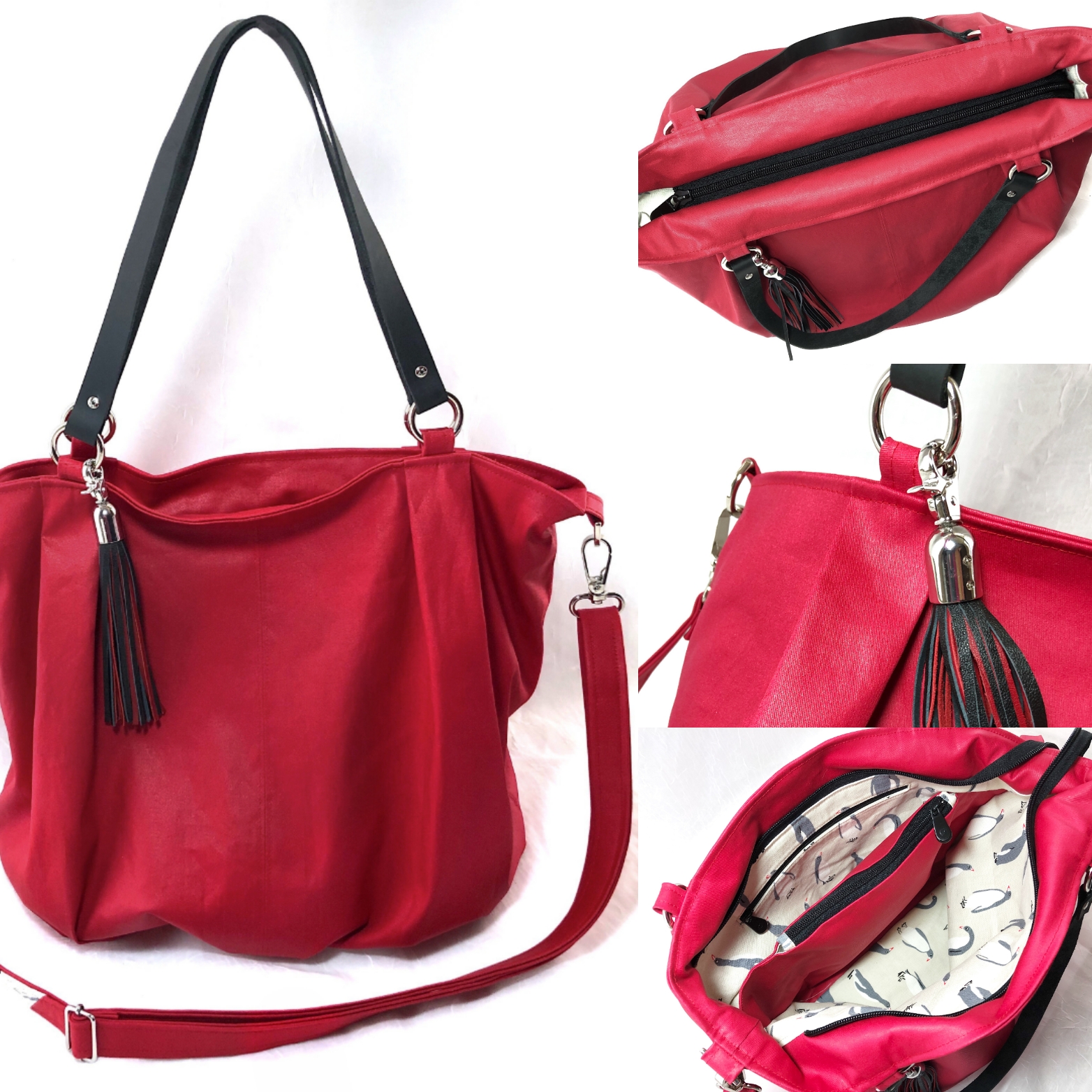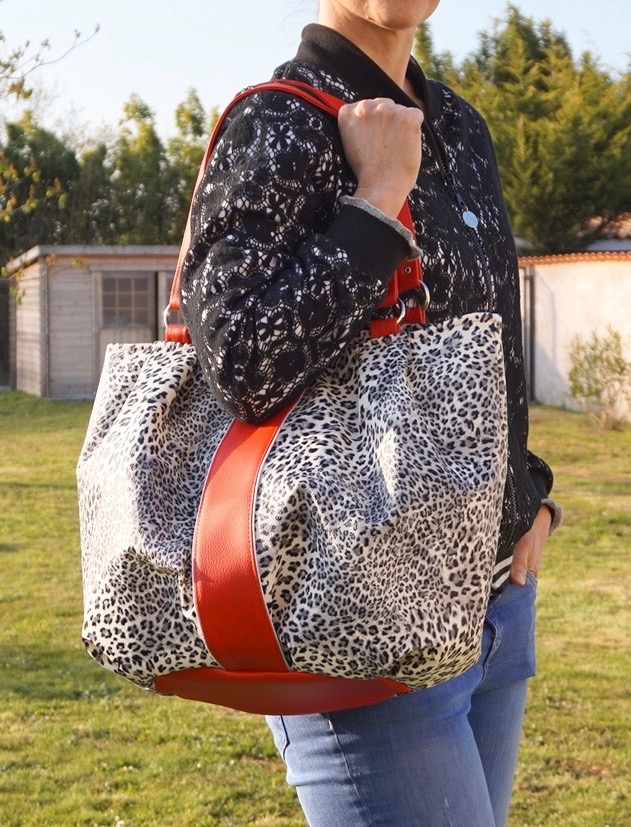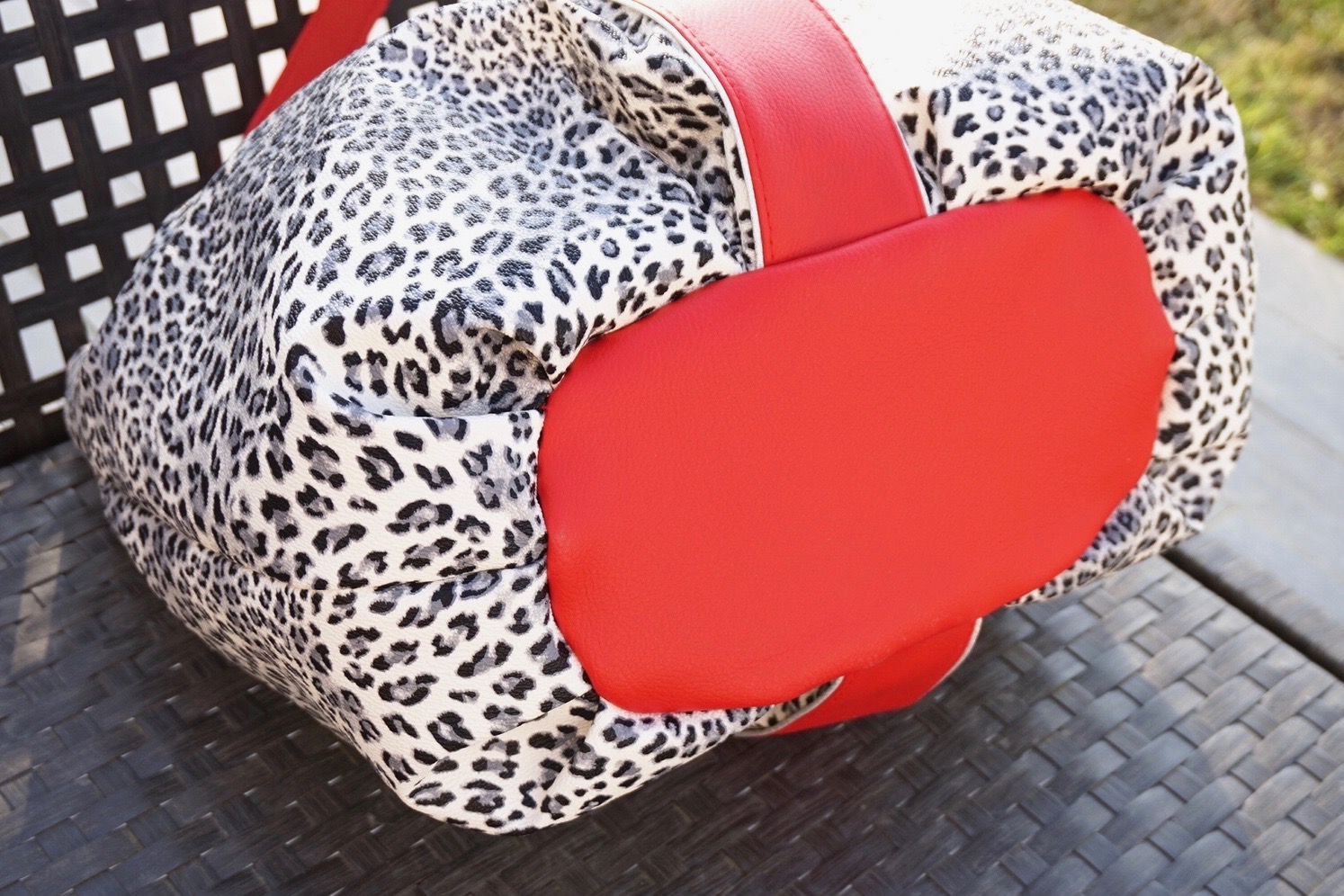 Finished Dimensions:
17"W x 12 1/2"H x 6"D
Fabric & Woven Interfacing Requirements: (measurements are approximate and don't account for directional or fussy cutting)
For the exterior I recommend using fabric that is pliable and pleats easily.
Exterior Fabric: 1 1/4 yards
Optional Contrast (for Lining Top, Bag Base and Crossbody Strap): 1/3 yard
Lining Fabric: 1 yard
Contrast Lining Fabric: Fat Quarter or 1/4 yard
Woven Interfacing (requirements based on 20" wide - adjust accordingly): 3 1/2 yards
Stabilizer: 1/3 yard Pellon Peltex 71F or equivalent
Hardware Requirements:
• 4 - 1" O-rings OR 4 - 1" Edge Connectors
• 2 - #5 11" zippers
• 1 - #5 20" zipper
OPTIONAL HARDWARE
• 10 to 20 - rivets for handles and bag (thickness determined by your materials)
• 1 - 1" slider for optional crossbody strap
• 2 - 1" swivel clips for optional crossbody strap
• 2 - 1" D-rings for optional crossbody strap
• 1 - 3/8" zipper (strap end) or follow directions to sew one
Optional But Recommended Supplies:
• Double Sided Tape (DST) or Washaway Wonder Tape
• School glue stick
• Pencil or similar marking utensil
• Chaco Liner
***NOTE*** This is for a digital product only. Feel free to make and sell your Moby 2.0 Slouchy Hobo Bags. Credit is appreciated but not necessary.